Code Of Conduct:
​
Respect other members
1. No discrimination against any members of any Country, Age, Race, background, Sexuality, ETC. (Discrimination will result in immediate expulsion)
2. Do not tarnish the reputation of the community when not on patrol
3. No vandalizing our property (Don't mess up our chat boards, website, or community)
4. Do not harass/insult any player (If they harass/insult you fill out an internal affairs form and contact the STAFF Team)
5. Do not promote yourself. Promotions will be a reward for a display of excellent police work (test will be given if SENIOR STAFF/STAFF TEAM sees improvement)
6. No Advertising on any of our community pages, events or patrols without permission
7. You cannot be inactive for three patrols or events ( if so please fill out an absence of leave form and contact the STAFF TEAM.
8. Don't add users who are not members to the group chat
9. Do not ask the same questions once they have been answered
10. No friendly firing
11. You must be a realistic Role-Player
12. While on patrol don't say strange or random things
13. All laws in real life apply in role-plays
14. You can NOT kill members during an (UN)official patrol
15. No self dispatching to any cal-out's or situation
16. Always contact dispatch with your correct unit number
17. Do not damage any of the government property while on patrol (Don't destroy police vehicles, etc)
18. When in a patrol, always switch over to correct organization chat
19. When you are talking to another member outside of your organization chat, switch to everyone chat
20. When you are at a briefing before a patrol, switch your chat to everyone chat
21. Do not impersonate any member of the community (Impersonation of any member of the community will result in immediate expulsion)
22. Do not break any traffic laws while not responding to a situation or attempting to perform a traffic stop
23. Do not steal a police vehicle from any of your colleagues
24. Once you are a police officer in a role-play, do not switch over to a civilian unless you're given permission to do so
25. You must be at least the age of (16) sixteen to join our clan (Lying about age will result in a punishment decided by the STAFF Team)
26. While on patrol you must have the correct police uniform on (You can only use uniforms issued by your department listed on the website)
27. Must Stay in Assigned Patrol Zone unless given permission by the Shift commander.
28. NO PULLING RANK FOR ANYTHING ( DOING THIS WILL RESULT IN DISCIPLINARY ACTION )
29. NO DRAMA!!!
Civilian Rules:
Remember your officers, they want to be realistic
1. Do not start a pursuit on a motorcycle or a custom vehicle
2. Do not steal Police, Fire, EMS vehicles
3. Do not create situations that cannot be realistically handled
4. Do not use explosives
5. Do not pull any weapon out after you have been searched
6. Call the current Dispatcher in the patrol if you need 9-1-1
7. Do not constantly start pursuits or any crazy scenario
8. Once an officer has cuffed you, you cannot break out of the handcuffs
9. Do not drive unrealistically during a pursuit, if you crash into anything hardly, you cannot continue
10. Listen to officers once you have been handcuffed
11. Do not flee from if you're injured
12. Do not use personal
vehicles
unless cleared by the shift commander (Can not have engine upgrades or Turbo)
Disclaimer: If You break any of these rules the punishment is based off of what you done! All of these rules are subject to change at any time.
​
Powered by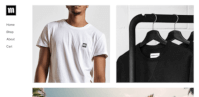 Create your own unique website with customizable templates.