DMV DEALERSHIP
HERE IS WERE YOU REGISTER THE VEHICLES YOUR CHARACTER WILL OWN. YOUR ALLOWED AS MANY AS YOU CAN AFFORD. THEY BECOME REGISTERED IN THE DATABASE AND BECOME LEGAL FOR YOU TO USE DURING RP. ALSO DO NOT FORGET TO PURCHASE AN INSURANCE POLICY. THE POLICY'S DO COVER ALL YOUR REGISTERED VEHICLES. POLICY'S MUST BE RE PURCHASED EVERY 30 DAYS.
AFTER PURCHASE OF A VEHICLE YOU MUST SUBMIT YOUR LICENSE PLATE NUMBER OF THAT VEHICLE ON THE FORM UNDER VEHICLE REGISTRATION.
---
Powered by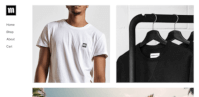 Create your own unique website with customizable templates.